---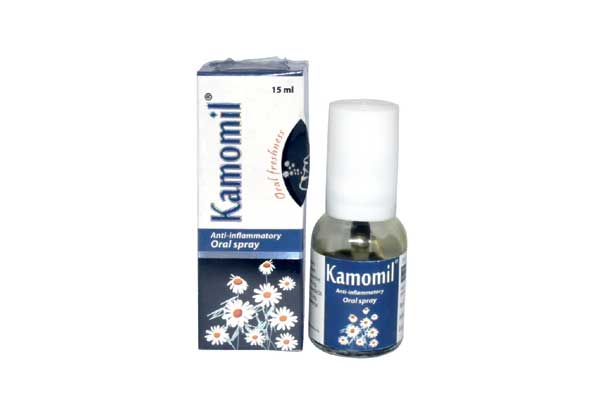 Kamomil®
German Chamomile with other herbs
A natural amoebicide (Herbal & Nutraceuticals)
Indication: Inflammation of buccal and pharyngeal cavity, Acute gingivitis, Pain after tooth extraction, Mucosal irritation caused by dental plates, Tonsillary angina, Canker sores, Bad breath

Dosage & Administration: Adult: Inflamed areas in the mouth and pharynx to be sprayed 3 times daily. Two puffs are equivalent to 1 fully effective single dose. It is recommended to carry out the spray treatment after meals.
Children: Not recommended for the children under 12 years.

Preparation: Each box contains one Kamomil® oral spray in colorless glass bottle.
Other Products From Herbal & Nutraceuticals